Stubborn dirt and stains on your marquee covering is a problem worth avoiding in a busy hire season
Ingrained dirt on marquee coverings and linings is a totally avoidable problem.
Swift, decisive action is the most effective, preventative measure for sidestepping marred marquee material.
Where you adopt a lax approach to ridding your canopies and linings of soiling, permissiveness allows the slow rot to set in.
Stay on top of the battle against ingrained dirt by keeping consistent routines in maintenance and cleanliness. This way your capital equipment is preserved against the rigours of a busy marquee hire schedule - keeping wear and tear at bay.
Whilst you might have accounted for depreciation of hire kit within your financial modelling, you will not want to curtail the longevity of your operational equipment where it can be avoided.
A little less haste in the take down, transit and storage will make all the 'pounds and pence' difference to your capital expenditure.
Prevention
When it comes to canopies and linings, the greatest threats to them getting soiled either permanently without remedy or heavily - therefore needing specialist restorative care - are the following:
Unmoved surface soiling over many uses
Chemical exposure/staining
Humid environmental conditions
The types of dirt which are responsible for tarnishing the pristine finish of your marquee covers are many (the most common marks we have detailed in a previous article).
Essential house keeping for ensuring you prevent ingrained soiling
Ensure proofing and lacquering is intact...

...when dirt comes into direct contact with the untreated materials, such as canopy plastic, the surface can get ingrained. This means dirt burrows its way into and between the fibres of the marquee material. This type of dirt is critical to avoid, because once it sets in, you'll typically need professional help to correct, or else if you take harsher DIY remedies in hand you may do more harm than good.

After demounting your structure and return the equipment to storage, clean immediately...

...procrastinate in cleaning to the detriment of your marquee hire equipment materials. From the moment the hire equipment enters back into your possession following a job, the clock begins ticking for foreign substances and dirt to become ingrained.
...impaction (pressing in) and duration (prolonged exposure) of dirt upon your marquee materials leads to more stubborn adherence. Such soiling becomes staining.

Thoroughly dry after cleaning - also leaving in direct sunlight for a portion...

...avoid bacterial build up and mould spores giving rise to impregnation of materials with mildew etc. by drying out the material thoroughly after cleaning. Sunlight naturally bleaches and is an inhibitor to the growth of mildew and mould.

Store in a clean, cool, dry place free from humidity and well ventilated...

...as equipment spends alot of time during the year dormant in storage and even during peak times of use can be many days at a time in the garage, it is imperative to keep the the store room's environmental conditions optimal for avoiding bacterial growth.

Place on a grated surface or rack, raised above the floor level...

...surface area contact is a huge factor for cross contamination. Where impermeable materials like plastic sheeting are in prolonged contact with surfaces like flooring or shelving, there is potential for sweating and moisture build-up. Mould spores can settle and occupy materials in this manner.
Combating bacterial, fungal and mould growth with marquee covers and linings
Bacteria much like any other creature require food (for organic substrate), water (moisture) and are typically sensitive to temperature. Oxygen or lack thereof may favour one particular type of bacteria or another.
Food sources for bacteria could be mud, traffic film, tree sap, splashes of foods or drink from guest use.
Materials could come into contact with moisture within their from sources such as: rain, puddles, dew, sprinklers etc.
The key to keeping bacterial growth away from your hire fabrics and canopies to simply to keep them meticulously clean.
Cure
When canopy and lining materials become ingrained with dirt and soiling and the DIY cleaning methods fail, it's time for some professional help!
Whilst there are many methods for cleaning a marquee, the prevalent way is mechanical - using a purpose built marquee cleaning machine.
Even still, expertise in handling and operating such machinery can make all the difference in the end results.
How do I find an experienced professional marquee cleaner?
Online searches will unearth a variety of professional marquee cleaning services covering your region. Whilst corporate websites are generally quite informative enough, we find however that there is nothing more persuasive than seeing examples of previous work, especially when it comes to cleaning.
This company Tent Cleaner (New Zealand) manufactures a self-engineered machine and dryer which specialises in marquee canopy 'deep' cleaning. The name of the machine model is called "QUICK N EZY Alpha tent / marquee washing and drying machine".
Although a manufacturer, they have taken the time to carefully demonstrate the first hand cleaning ability of their 'one-man operated' machine with some interesting before and after pics.
'Before and After' marquee cleaning example...
the Quick N Ezy Alpha Tent Cleaner removing ingrained dirt:
Background: this 10 metre canopy marquee was erected without cleaning for 10 years, and was thoroughly ingrained with mud and soil staining.
Before...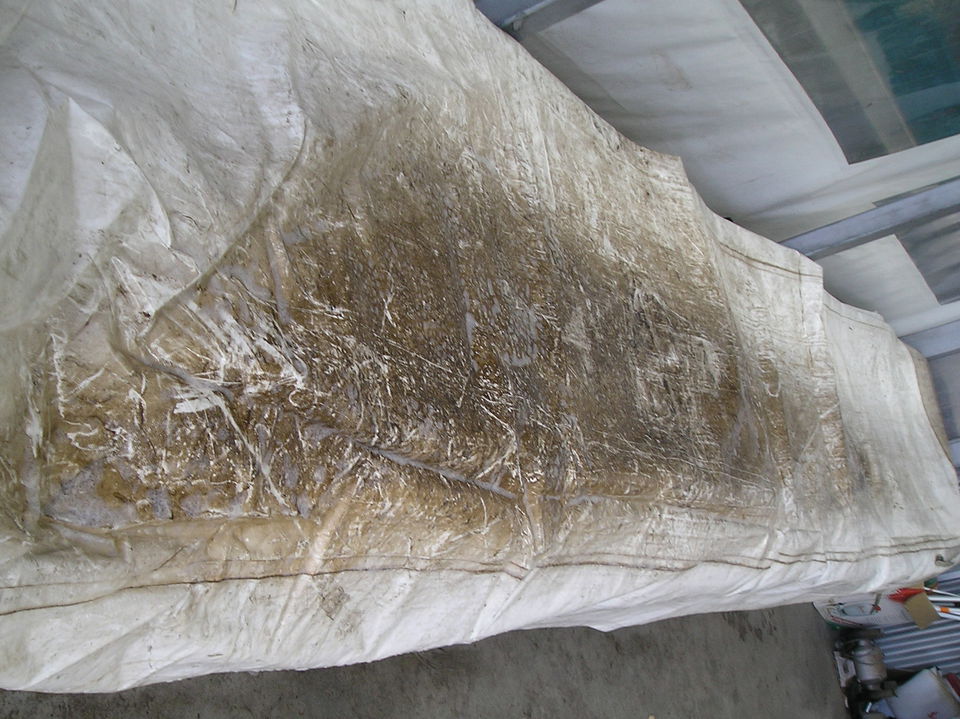 After...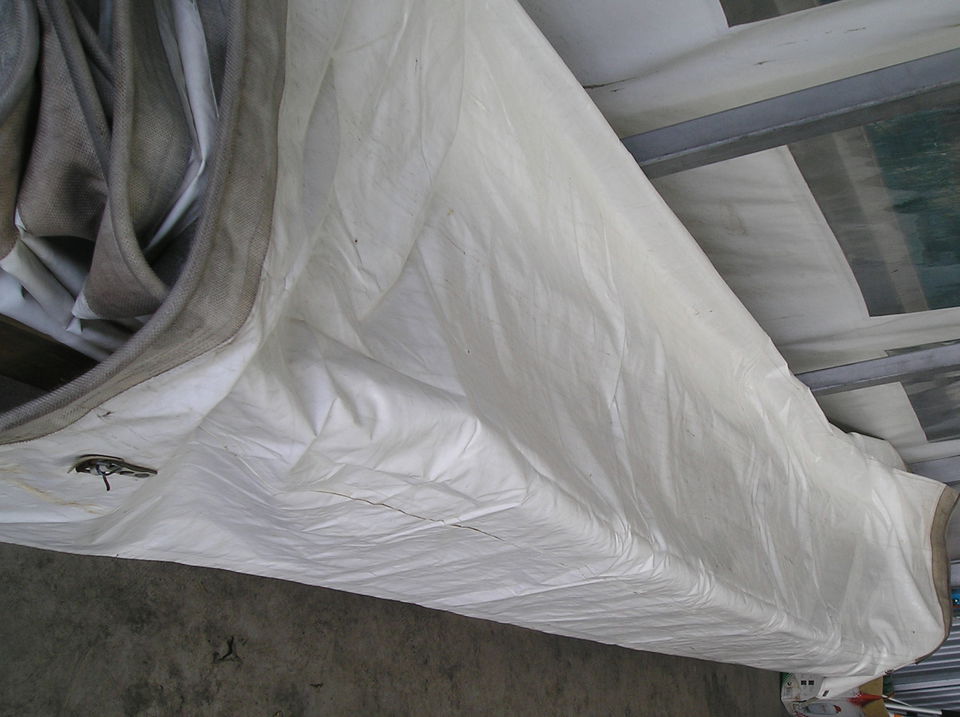 As you can see from the photos above - the Alpha seems like a very effective piece of kit for cleaning ingrained soil and markings from marquee covers.
Whilst we can't vouch for the results ourselves, as we were not the customers of Tent Cleaner NZ, we must admit though, if the machine is capable of pull off the kind of results shown above, this could save great expense in replacement covers.
What do their customers say?
Read this testimonial from one of their hire company customers (a nationwide hire company, called Hire Quip Events) who contracted Tent Cleaner NZ to restore some event tent covers ahead of a business exhibition.
Do you have any marquee cleaning experiences to share? Feel free to comment below.